We have all the axes in place to secure the very best implementation of your objectives.
We set great store by state-of-the-art, environmentally friendly technology (low emission and low noise) and cost-effective vehicle systems when selecting our vehicles. All our vehicles are equipped with an elevating and sliding roofs and through-loading capacity in order to ensure optimum and rapid loading and unloading. In order to achieve the highest possible degree of flexibility, we deploy both jumbo drawbar combination trucks and articulated lorries with mega trailers. Our fleet also includes 12-tonne local delivery vehicles with tandem trailers and elevating roofs and swap-body trailers with two-storey loading bridges. All vehicles feature interior height of 3 m and are in possession of all the required loading safety certificates (including those stipulated by the automobile industry).
Please do not hesitate to contact us if you have any specific wishes with regard to vehicle concepts. We will work with you to develop individual vehicle designs to address your own particular logistics tasks.
Delivery tracking
All vehicles are equipped with a telephone. In addition to this, all vehicles deployed in local distribution have been fitted with GPRS scanners. These enable proof of delivery to be transmitted to our archive system in a fraction of a second (real time) once delivery has taken place. The archive system may be viewed online by our customers. Order-based navigation, messaging service and vehicle localisation via GPS are all standard.
Jumbo drawbar combination trucks
Pallet capacity: 38 Euro Pallets
Volume: 120 m³
Load capacity: 24.000 Kg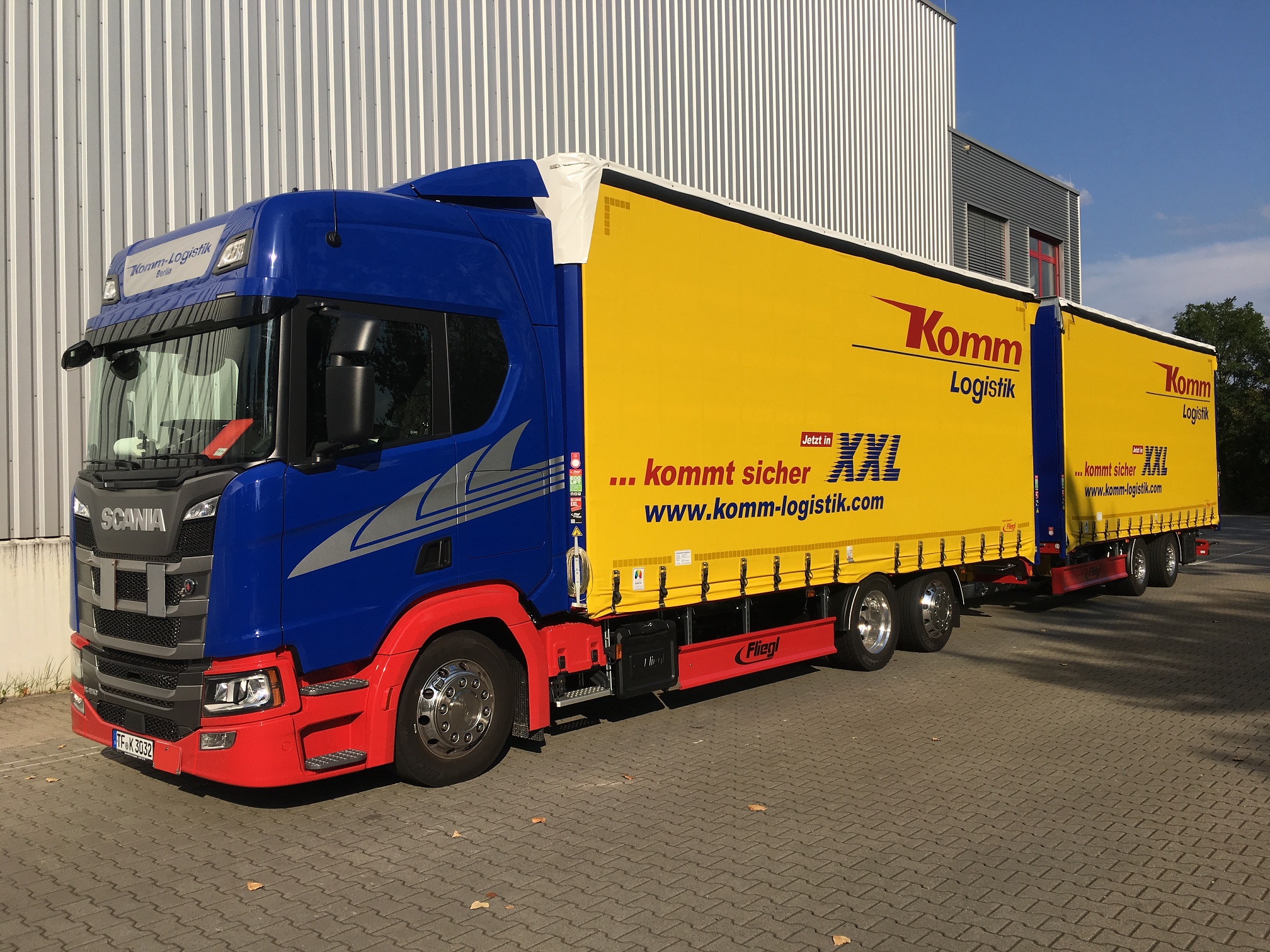 Jumbo articulated lorry with mega trailer
Pallet capacity: 34 Euro Pallets
Volume: 102 m³
Load capacity: 25.000 Kg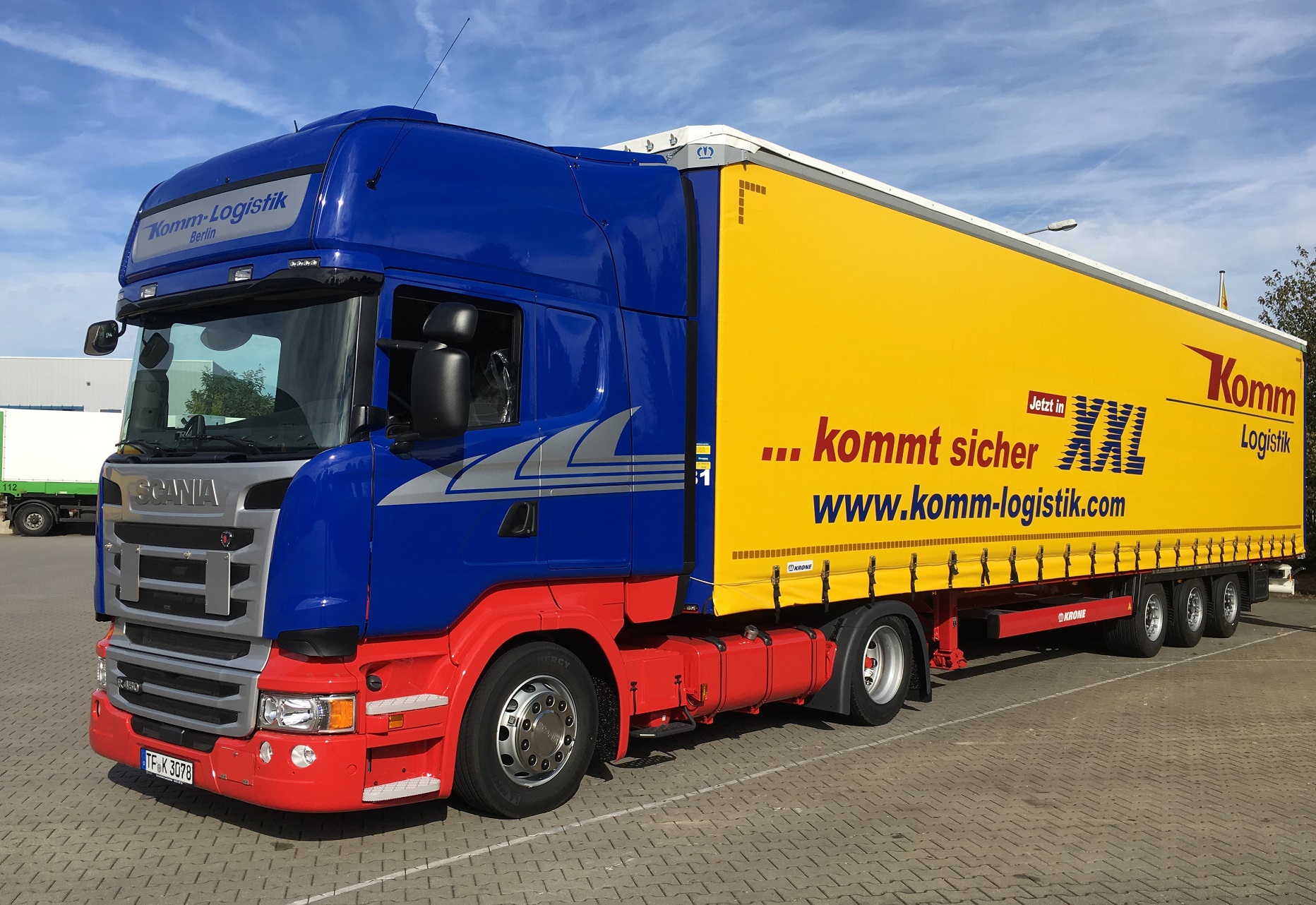 Short-distance transport lorry
Pallet capacity: 17 Euro Pallets
Volume: 50 m³
Load capacity: 4.500 Kg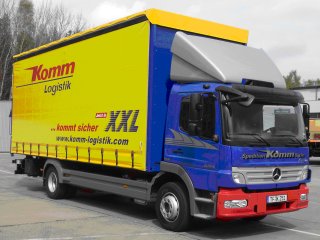 Lorry with trailer
Pallet capacity: 34 Euro Pallets
Volume: 102 m³
Load capacity: 11.000 Kg